BECOME AN AMBASSADOR
Earn an Extra Income now with Diva Spa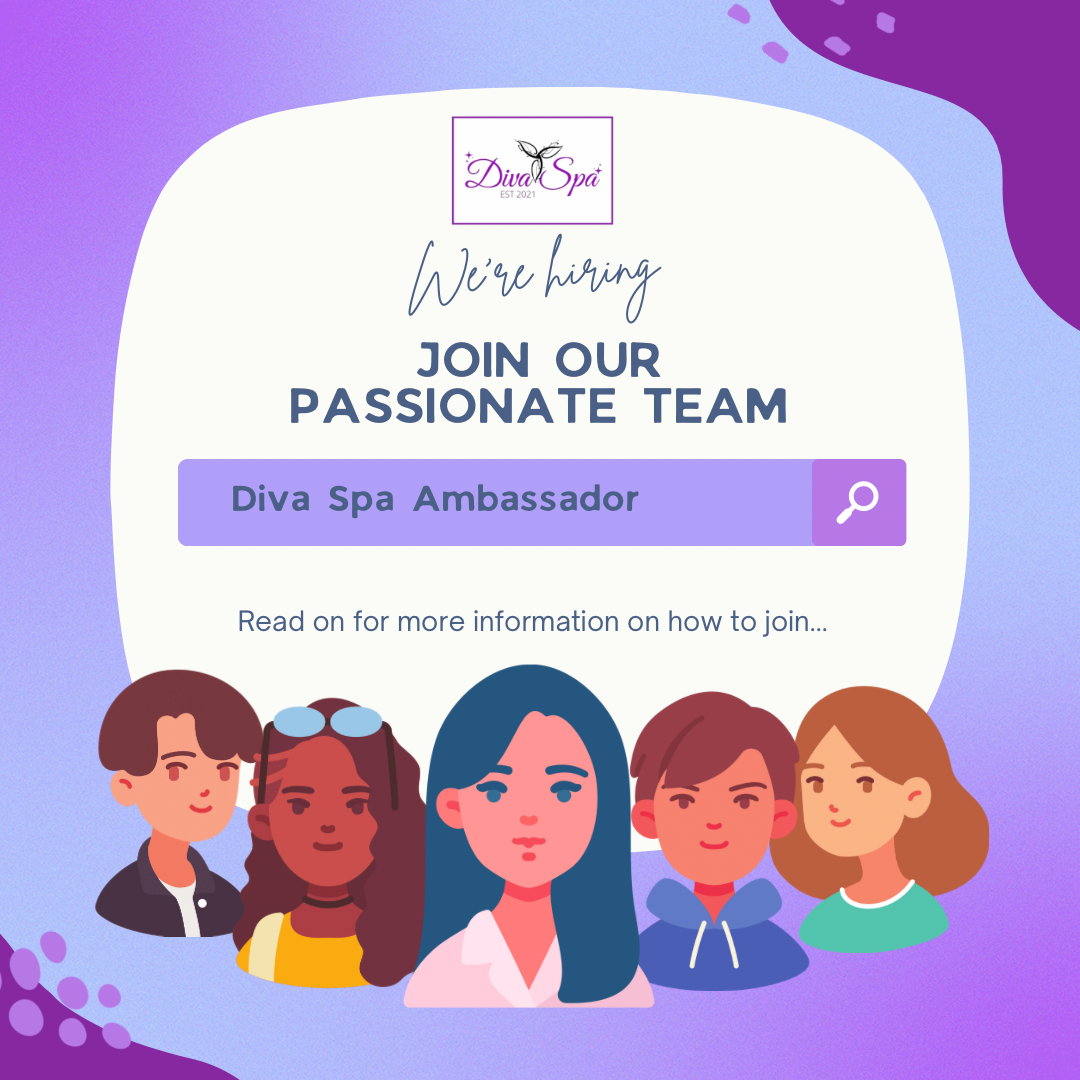 Due to the current economic climate, more people than ever are seeking a second or third additional source of income. For those wishing to earn some extra cash, Diva Spa offers a great earning potential.

We have one of the best pay systems in the Small Business MLM Industry, regardless of whether you want to grow a team or engage in personal sales. Sign up HERE and become part of our Divahood and read on to see what's in store for you as an Ambassador.
Join Us
Earning Potential
Our Compensation Plan offers a great opportunity for earning potential and is designed to help you maximize your income. With realistic, attainable goals, you can reach your financial objectives and make a difference in your life. The plan offers an attractive reward structure that rewards you for your efforts and encourages you to reach your goals. It is also designed to help you develop a long-term strategy to ensure that your earnings continue to grow over time. With the right combination of hard work, dedication, and determination, you can reach your goals and earn more with our Compensation Plan. Whether you are looking to supplement your income or start a business, our plan provides you with the opportunity to do so. No matter your objective, you can find success with our plan and start earning more with realistic attainable targets.
Personal & Team Bonus'
At our company, we have designed a comprehensive and attainable bonus structure that will enable you to hit targets regardless of whether you have joined us on a personal level or as part of a team building effort. 
Our bonus structure is designed to reward employees for their hard work and dedication, and to encourage them to strive for continual improvement. It is designed to be flexible and can be tailored to fit the needs of the individual or team.  We reward  performance that is above and beyond what is expected, as well as those that are on track to reach their goals. 
We believe that by providing employees with a comprehensive bonus structure, we are creating a strong team environment where everyone is motivated to reach their goals and to help the company succeed.
Downline Compensation Plan
With our Downline 3 Tier Earning structure, we have taken team building to a whole new level. Our system allows you to earn a substantial income through building your own team. You can start by simply recruiting people into your team and then you can start earning commissions on their efforts. As each of your team members recruit more people, you will earn more and more commissions from their efforts. This is a great way to create a residual income that can help you build a financial future. With our system, you don't have to limit yourself to just two people. You can build a large team and earn even more commissions. It's easy to get started and the potential for earning is limitless. So, take advantage of our Downline 3 Tier Earning structure and start building your own team today! Please note Team Leaders must accumulate £25 of personal sales per month in order for commissions to be paid out. 
Inactive Ambassadors
If you have been an ambassador with us but have not made any sales within the last 6 months, your account will be revoked. To return to earning with us, you will need to re-join with one of our starter kits. The starter kits are designed to provide you with the tools you need to get back on track, and they are also perfect for new ambassadors who are just starting out.

Re-joining with one of our starter kits will ensure that you have the best chance of success. With the right tools and knowledge, you can start building your business and making sales again. So, if you want to get back in the game and start making money again, join us with one of our starter kits.